Air Conditioning Darlinghurst- Repair, Service & Installation
Bringing You More Than Just Air
Welcome to Smartway Aircon, the best place in Darlinghurst for air-conditioning installation and repair. Our team of experts are here to help you with all your cooling needs, from installing a brand new system to fixing a broken one. We offer a wide range of services, so whatever your requirements, we're sure to have the perfect solution for you.
Fully licensed and insured
Being fully licensed and insured is essential for any business to ensure they are legally compliant.
We pride ourselves on providing top-quality work that is guaranteed to meet your expectations.
Great prices, fast service and fantastic customer service. Is why we are the leading AC repair Company in Sydney
about Smartway Airconditioning
Trusted by 5,000+ Home Owners
Looking for the Best Air Conditioning System?
Smartway Airconditioning can help you stay cool all summer long. We provide quality installation, service, and maintenance to our clients. Plus, we offer a wide range of cooling options to choose from – so you can find the perfect air conditioner for your home or office.
Darlinghurst NSW is in a bit of a tricky location for finding the right air conditioner. You need something that will be effective and not too expensive to run.
Don't spend another hot summer feeling uncomfortable. Let Smartway take care of all your cooling needs and keep you comfortable all season long. Schedule a free consultation today and see how we can help you beat the heat!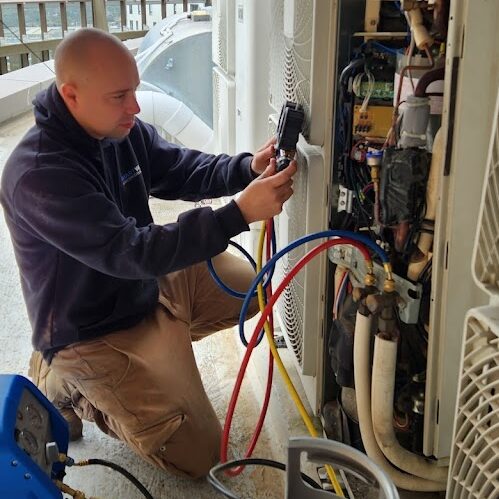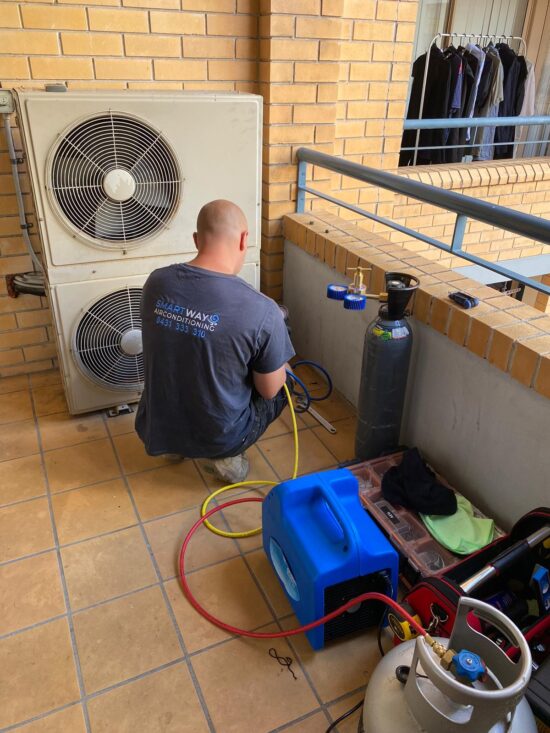 Serving Sydney For 30 plus years
Serving For More than 30 Years
Service of your air conditioning system is preventative maintenance. By getting your split air conditioner regularly served we can ensure you get the most out of your air conditioning system. ​ Since the filtration system is the heart of your air conditioner, it can affect the longevity and efficiency that your system is running at! Pollens, dust and airborne particles can block your filter and cause mold to build up in your air conditioner. This is why we prioritize air conditioning maintenance. We recommend a yearly service for any air conditioning system.
Things to Consider Before an Air Conditioning Installation
Installing an air conditioner is not a job for a DIY enthusiast. It's essential to have a professional install your air conditioner to ensure it's done correctly.​
There are a few different things to consider when you're having an air conditioner installed, such as:
The size of the unit – you need to get a team that is the right size for your home. If it's too small, it won't be effective, and if it's too big, it will use more energy than necessary.

As mentioned above, the type of unit has different air conditioners available. You need to decide which one is right for your home.

The location – the location of the outdoor unit is essential to consider. AC  needs to be close enough to the indoor unit to run the refrigerant lines, but it also needs to be in a spot that won't be too noisy or disruptive.

The installation process – you need to make sure the unit is correctly installed, works effectively, and does not cause any damage to your home.
These air conditioning requirements will help you find a qualified installer and quality service provider. Professional installation is always recommended to get the most out of your air conditioner
Benefits of a Good Quality Air Conditioner
If you're considering air conditioning for your home, it's worth getting a quality system. A good air conditioner can:
Help you sleep better.

Lower your energy bills.

Reduce the amount of pollen and dust in the air.

Make your home more comfortable during summer.

Protect your furniture and electronics from heat damage.

Lower the risk of heat-related health problems.

Prevent mold and mildew growth.
Don't wait until summer to get it installed. Give Smart Way Air Conditioning a call today at 0431-333-310, and we can help you choose the right air conditioner for your home.
We service ac units from all manufacturers, including







Need To Get Your AC Repaired or Replaced? Call Today!
These days it's so hard to find someone who will be honest with you, rather than just be after your money. I called the team today to ask if they could look at our AC panel as one of the buttons is not working, he asked what model and said we don't deal with that brand. The gentleman was so kid. And lovely he went on to say that whilst he doesn't do LG that if one button is not working chances are it needs to be replaced, recommended I don't waste time on a call out and diagnosis and just to order a new panel. I was so amazed, there was no gain for this gentleman, he was just willing to help. If this is the service that you get for not even paying I could just imagine how amazing they would be if you were paying for the service. Highly recommend. Thank you Smartway AC for being so kind and helpful.
rebecca ziflian
2023-02-03
Ken and his team installed an air conditioner in my business. It was a small job and that can occasionally create difficulties due to lack of interest from many trades people who prefer the big stuff. Ken took my small job seriously. He turned up on time, was clean and purely professional. He left the room in a lovely clean condition. He was a pleasure to have around....and the air conditioner works perfectly in the space. I recommend Ken highly to anyone looking for an air-conditioning installation expert.
Dr Rachel Mascord
2023-01-25
Great service.
Ken is so responsive and pleasant to deal with. He is very knowledgeable and saved us from replacing all our units unnecessarily. Great deep clean of our existing units and very happy with it so far.
These guys are awesome. Professional, friendly, efficient, and knowledgeable. They were able to get me a quote quickly and delivered exactly what they said will deliver. Punctual and they tidied up before leaving. I would recommend Ken and his team to everyone ☺️ thank you for all your work!
Great service, vastly knowledgeable and an amazing team to work with, super efficient and really customises to your specific needs. Can't recommend them enough!
Ken and his team were really helpful in answering my questions regarding what system was most efficient and of best value. I ended up choosing the 7.1KW Heavy Industries Bronte Split System by Mitsubishi. The installation of the product by Ken was professional and of high standard. Highly recommend his services!
ammar elmouhager
2022-12-30
I was very happy with the service I received from the very start with Ken. He ensured that he would supply what I needed, on time. He remained very professional and friendly right until the end. I will definitely be using him and his company for all future projects. I Would highly recommend. Thanks again, Anas.
I'm glad i went with Smartway Air Conditioning to install my AC. They came on time and did a nice clean job without any hassle. Perfect service. They cleaned and left my apartment exactly how they found it. Would recommend to anyone.
Originally called Ken over for a 2nd opinion to replace an existing AC unit at my house and he was so thorough with the consultation that I ended going with him instead. He is very knowledgable and offered a much more reasonable price. Highly recommend!