Air Conditioning Installation Sydney: Your Sydney air conditioning Specialist
Bringing You More Than Just Air
The air conditioner installation Sydney experts at Smartway Air Conditioning can help you get your air conditioning back up and running. We specialize in air conditioner installation, air conditioner maintenance, and air duct cleaning for residential homes and businesses across Sydney. With our efficient services, we can get your home cool again!
Fully licensed and insured installation
Being fully licensed and insured is essential for any business to ensure they are legally compliant.
We pride ourselves on providing top-quality work that is guaranteed to meet your expectations.
Great prices, fast service and fantastic customer service. Is why we are the leading AC repair Company in Sydney
about Smartway Air Conditioning Installation
Installation Trusted by 5,000+ Home Owners
At Smartway Airconditioning, we specialise in providing quality installation, service and maintenance to our clients.
Quality and trust should never be compromised when it comes to air conditioning installation in Sydney. Aside from choosing a great branded air conditioning system, you need to invest in a company with a great reputation and experience to insure you get the most out of your new air conditioning system.
This is why Smartway Air conditioning provides 5 years installation warranty. We trust our workmenship and so should you!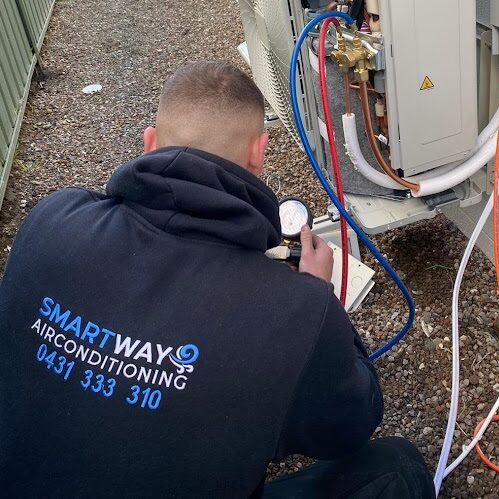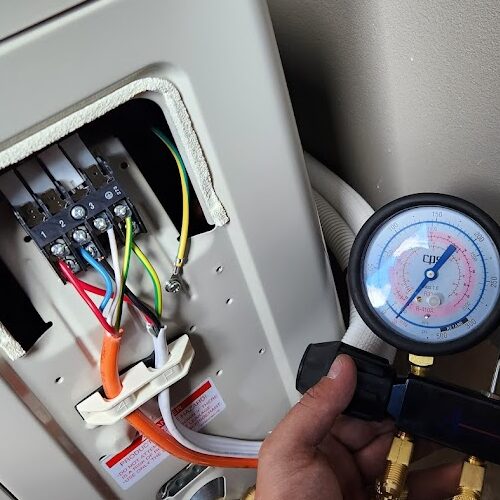 Serving Sydney For 30 plus years
Serving For More than 30 Years
Are you looking for a new air-conditioning unit?
If your home is like most homes in Sydney, the summer heat can be unbearable. But with a new air conditioning unit, you can get relief from the summer heat and enjoy your home again. Smart AirConditioning Installation in Sydney will ensure that your installation goes smoothly so you don't have to worry about it breaking down or malfunctioning during the hottest months of the year. We offer free quotes and professional service to make sure that we find an air con that fits all of your needs and budget requirements. You won't find another company as dedicated to customer satisfaction as Smartway Airconditioning!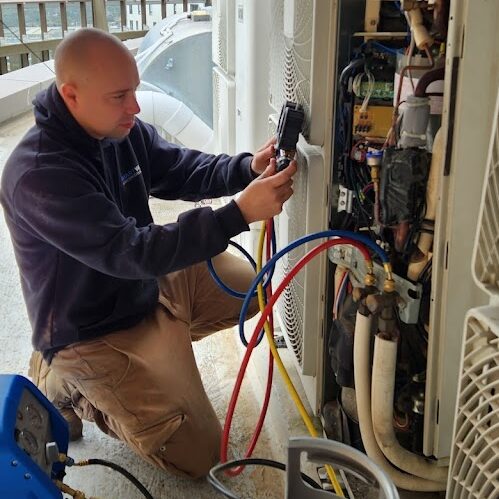 about Smartway Airconditioning's service
Sydney Aircon Installations
Smartway Airconditioning is recognized for being a leading indoor air conditioning solution installation company in Sydney Australia. We offer a broad range of cooling and heating systems from the most reliable brands including Daikin, Mitsubishi, Fujitsu Actron, and others.
We have a team of fully licensed and experienced aircon installation experts and licensed electricians that make the task right the first time. We offer airconditioning services that are quality services that produce quality work for very competitive prices.
How to choose the right air conditioner for your home
When you're looking for air conditioning installation services in Sydney, it's important to choose the right air conditioner for your home. Smartway Airconditioning can help you find the perfect air conditioner for your needs and budget.
The size of your air conditioner is important, it should be large enough to cool your entire home, but not too large or it will be expensive to operate. The design of the air conditioner unit itself should also be considered when choosing an air-conditioning system to install in Sydney.
There are two types of air con:
Split System Air Conditioning
Installation of the split system air conditioners does not require ducting and the units are connected by small pipes and cables. Single split systems are a low-priced option for a sophisticated air conditioning system perfect for – small spaces like a bedroom, the office, or the living room. Installation takes just a few hours so that no alterations needed at your location are required. Unlike air systems, the split system is a cheaper way to distribute.
Ducted air conditioning systems
A ducted system is best for cooling an entire house. The air conditioner is hidden in the ceiling or roof and air is ducted to all the rooms in your home. This type of air conditioning system can be expensive to install, but it's worth it if you want to cool multiple rooms or your entire home.
A good air conditioning installation service will make sure that your air conditioner is properly sized for your home. Smartway Airconditioning can help you choose the right air conditioning installation for your home.
We service ac units from all manufacturers, including







Need To Get Your AC Repaired or Replaced? Call Today!
For air conditioning installation in Sydney, Smartway Airconditioning is the best choice. We offer comprehensive air conditioning installation services to ensure that your air conditioner has been installed correctly and operates at its full capacity.
We've been installing and maintaining air conditioning units in Sydney for years, so we know what it takes to keep you cool all year round! Let us know how we can serve you better by contacting us on 0431 333 310 or by visiting our page by clicking here.
These days it's so hard to find someone who will be honest with you, rather than just be after your money. I called the team today to ask if they could look at our AC panel as one of the buttons is not working, he asked what model and said we don't deal with that brand. The gentleman was so kid. And lovely he went on to say that whilst he doesn't do LG that if one button is not working chances are it needs to be replaced, recommended I don't waste time on a call out and diagnosis and just to order a new panel. I was so amazed, there was no gain for this gentleman, he was just willing to help. If this is the service that you get for not even paying I could just imagine how amazing they would be if you were paying for the service. Highly recommend. Thank you Smartway AC for being so kind and helpful.
rebecca ziflian
2023-02-03
Ken and his team installed an air conditioner in my business. It was a small job and that can occasionally create difficulties due to lack of interest from many trades people who prefer the big stuff. Ken took my small job seriously. He turned up on time, was clean and purely professional. He left the room in a lovely clean condition. He was a pleasure to have around....and the air conditioner works perfectly in the space. I recommend Ken highly to anyone looking for an air-conditioning installation expert.
Dr Rachel Mascord
2023-01-25
Great service.
Ken is so responsive and pleasant to deal with. He is very knowledgeable and saved us from replacing all our units unnecessarily. Great deep clean of our existing units and very happy with it so far.
These guys are awesome. Professional, friendly, efficient, and knowledgeable. They were able to get me a quote quickly and delivered exactly what they said will deliver. Punctual and they tidied up before leaving. I would recommend Ken and his team to everyone ☺️ thank you for all your work!
Great service, vastly knowledgeable and an amazing team to work with, super efficient and really customises to your specific needs. Can't recommend them enough!
Ken and his team were really helpful in answering my questions regarding what system was most efficient and of best value. I ended up choosing the 7.1KW Heavy Industries Bronte Split System by Mitsubishi. The installation of the product by Ken was professional and of high standard. Highly recommend his services!
ammar elmouhager
2022-12-30
I was very happy with the service I received from the very start with Ken. He ensured that he would supply what I needed, on time. He remained very professional and friendly right until the end. I will definitely be using him and his company for all future projects. I Would highly recommend. Thanks again, Anas.
I'm glad i went with Smartway Air Conditioning to install my AC. They came on time and did a nice clean job without any hassle. Perfect service. They cleaned and left my apartment exactly how they found it. Would recommend to anyone.
Originally called Ken over for a 2nd opinion to replace an existing AC unit at my house and he was so thorough with the consultation that I ended going with him instead. He is very knowledgable and offered a much more reasonable price. Highly recommend!
Latest Articles and News around air conditioners